Professor Jeremy Webb
Jeremy Webb is Professor of Microbiology at the University of Southampton. His work focuses on the adaptive biology, antimicrobial resistance, evolution, and molecular genetics of biofilms and polymicrobial communities. His work includes discoveries in the regulation and control of biofilm dispersal, which are now being exploited for therapeutic applications in Cystic Fibrosis, including the first human clinical trial for a biofilm-targeted therapeutic. Current research also seeks to identify genes that undergo adaptive evolution during bacterial biofilm development.
Professor Miguel Cámara
Miguel Cámara is a Professor of Molecular Microbiology in the School of Life Sciences at the University of Nottingham. He sits on the UK Cystic Trust Strategic Implementation Board and the Cystic Fibrosis Syndicate Steering Committee. He has also coordinated several international antimicrobial drug discovery programs. The core of his work has focused on studying quorum sensing (QS)-mediated signaling mechanisms and their control of virulence and biofilm formation. In collaboration with other researchers and industrial partners he is working on new drug delivery systems which can increase the penetration of compounds into biofilms and their uptake by bacteria.
Professor Rasmita Raval
Rasmita Raval is a Professor in the Department of Chemistry, the Director of the Surface Science Research Centre and the Open Innovation Hub for Antimicrobial Surfaces at the University of Liverpool. Her research includes rational design of functional surfaces and bio-interfaces. There is strong emphasis on multi- and inter-disciplinarity; research group expertise spans surface science, smart materials design, nanoscience, advanced analytical tools, metrology, imaging (from single atoms to cells), allied with microbiological and 'omic approaches. This experimental effort is combined with modelling to yield detailed insights into molecular and biological responses and behaviour at surfaces and to establish structure-property relationships.
Professor Cait MacPhee
Cait MacPhee is Professor of Biological Physics at the University of Edinburgh. Her expertise is in the use of experimental and computational methods to understand mechanisms of self-assembly of peptides and proteins and to interrogate microbial biofilm structure and function. She is able to advise on protein aggregation to form gels and particulate aggregates, the self-assembly of polypeptides and proteins at interfaces, analytical methods to assess the degree of polypeptide aggregation in formulations, methods to prevent or promote polypeptide aggregation, and methods to modulate the physical properties of formulations. She has prior experience of working with food-related products and pharmaceutical formulations.
Dr Mark Richardson
CEO
Mark joined NBIC on its formation in December 2017. Mark worked for over 30 years in R&D in the Medical Device Industry, leading projects and global teams. He led the Global Innovation team for Smith & Nephew Wound Management from 2000-2002, and then formed and led their approaches to Open Innovation, including engaging with Innovation Knowledge Centres in the UK.
Mark gained his degree in Microbiology at the University of Leeds followed by an MSc and PhD in Biochemistry from the University of Birmingham. He also has an MBA from the Open University.
Professor Jo Slater-Jefferies
Operations Director
Jo joined NBIC in April 2018 and is also a Director and Trustee of the Asthma, Allergy and Inflammation Research (AAIR) charity and Associate Dean of Enterprise for the Faculty of Environmental and Life Sciences at the University of Southampton. She started her scientific career as a Senior Scientist and Quality Manager at Sciona Ltd, a spin-out company combining lifestyle data and genetic analysis, and between 2011 and 2018 she held the position of General Manager for EpiGen, a global research consortium.
Jo holds a BSc Honours in Molecular Biology and an industrial sponsored PhD from the University of Portsmouth. In 2014, Jo received a MBA, and in 2017 became a Chartered Manager at the Chartered Management Institute.
William Green
Senior Innovation Consultant
William joined NBIC in November 2018. William started his scientific career at Fugro EMU Ltd as a Project Manager in the microbiology laboratory delivering water and environmental testing to a range of clients, including the NHS and Carnival UK. He then moved to the University of Portsmouth where he built and maintained the commercial offering of the University's research equipment, including bimolecular services, geotechnical services, marine science, materials testing, motion capture, human performance, canine facial expression recognition, imaging and 3D printing.
William has a degree in Microbiology and Biotechnology from the University of Portsmouth.
Dr Katerina Steventon
Senior Innovation Consultant
Katerina is a healthcare specialist with substantial experience of working at the clinical, commercial and research interface. She holds a MSc in Clinical Biochemistry, a PhD in Transdermal Absorptions and over 20 years of global work experience in the personal care and wound care industry. Katerina has an in-depth knowledge of skin biology in both its healthy and diseased states. The strengths Katerina brings to NBIC comprise a comprehensive understanding of the industry and academia, commercialisation of research in a spectrum of healthcare areas and an experience of running an innovation consultancy with a focus on functional skincare.
Jing Lin
Project Manager
Jing has both project management and programme management experience throughout her career in a multi-national enterprise, carbon trading consulting firm, lobbying association, and research institutions. She holds a MSc in Finance and Economics from the University of Southampton. Jing has also obtained a certificate in MSP Managing Successful Programmes in her own time.
Dr Jean-Christophe Denis
Public Engagement & Outreach Officer
After an academic research career (Engineering studies at Supelec in France, followed by a PhD and Postdoc in Chemical Physics at Heriot-Watt University in Edinburgh), JC followed his passion and moved to the position of Outreach and Public Engagement Officer in 2017. JC first got involved in outreach in 2006 when he co-organised science events for school students from deprived areas around Paris. With NBIC, JC plans to develop biofilm-related engagement activities, focusing on educators, families and people with little interest in science.
Vicky Randall
Administrator
Vicky started her career as a would-be scientist, following on from a BSc Biochemistry with a stint as a PhD student. Passion for science and research still intact, and driven by the motivation to support and organise, Vicky joined NBIC in April 2019 to support the effective running of the Operational Team. Having relocated to Southampton in 2013, she now considers this to be her long-term home with the next goal to gain her full motorbike licence before the year is out.
Ines Foidl
Administrator
Ines is based at the School of Physics and Astronomy at the University of Edinburgh, where she is the Administrator for NBIC and the Higgs Centre for Theoretical Physics. Ines has held positions at International Organisations and in the Higher Education sector, where she worked on organisational, structural and project administration matters. She holds an MA (Hons) in History and International Relations from the University of Dundee and a Master of Advanced International Studies from the University of Vienna.
Sarah Bunting
Research Development Officer
Sarah joined NBIC in January 2020 and is based at the School of Life Sciences at the University of Nottingham. Previously she worked with the Business School at the University of Nottingham, alongside PwC and ICAEW. She has also worked in the School of Health Sciences and the School of Medicine, and has a vast list of contacts to share knowledge with. She comes from a background in sales and events management, which has given her a strong focus on customer service and organisation.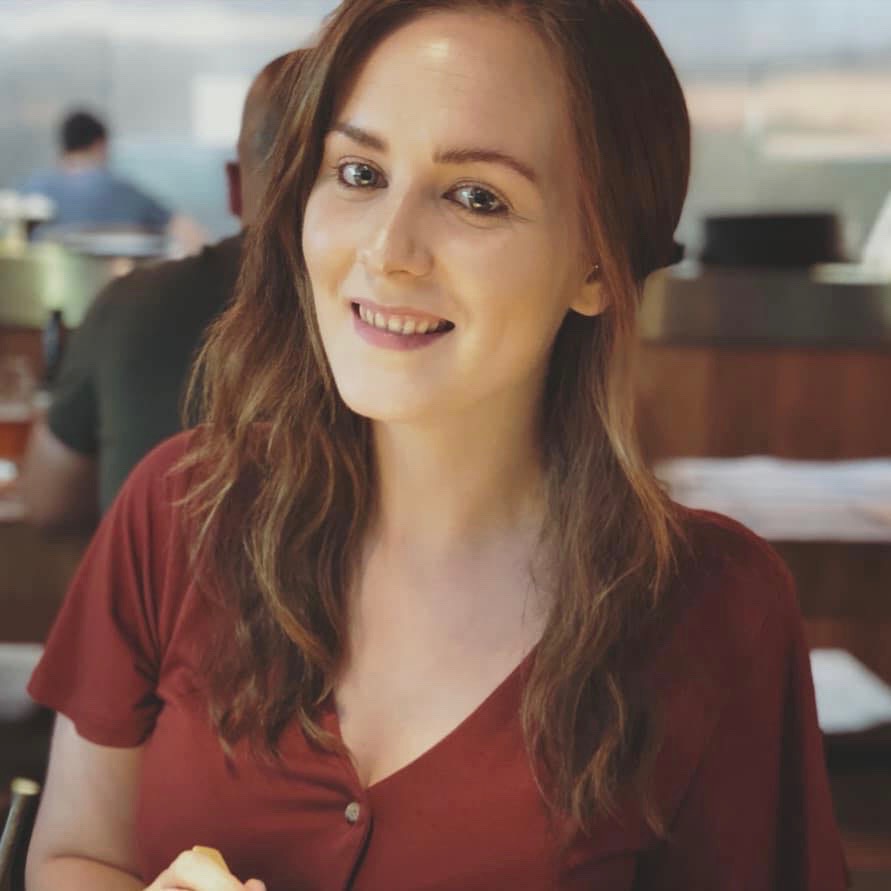 Natasha Nater
Communications Manager
Natasha started her career in science related communications at the University of Southampton's on campus start-up platform and business accelerator. She led on the development and implementation of a medical-focused communications strategy and produced enterprise events and video content to support researchers and aspiring entrepreneurs to develop high impact start-ups and spinouts. She specialises in digital communications, social media strategy and brand awareness, and along with her CIM marketing qualifications, holds a degree in Television Production from Bournemouth University and is an Adobe Certified Associate in Digital Video.
Paulina Rakowska
Research and Innovation Development Manager
Paulina joined NBIC in September 2020. She built her scientific career at the UK's National Physical Laboratory (NPL), where she worked for 14 years leading metrology projects, firstly in Biometrology Group, then in the National Centre of Excellence in Mass Spectrometry Imaging (NiCE-MSI). She has a vast experience in analytical R&D and a portfolio of successful grant proposals and delivery of projects of different sizes, timescales and complexities, at the interface of physics, biology, chemistry and nanotechnology. Paulina holds a MSc in Biotechnological Processes from the Wroclaw University of Technology in Poland and a PhD in Chemical Biology from the University College London.
Jonathon Reid
Research Development Officer
Jonathon joined NBIC in November 2020 and is based at the Surface Science Research Centre at the University of Liverpool. Previously he worked as the Alumni Relations Manager at Merchant Taylors' School, Crosby, leading on brand development, implementation of regular giving and digital communications strategy. He comes from a background in communications, media production and events management, and produced several content strands for the Ball Street Ltd network of YouTube channels, mainly covering Liverpool FC. He holds a MA (Hons) in English Literature from the University of Leeds.
Susanna Richmond
Research and Innovation Development Manager
Susanna is based at the School of Physics and Astronomy at the University of Edinburgh where she is the school's Impact Research Officer alongside her NBIC role. Previously, she worked within the editorial team at the open-access science publication, eLife, and holds a degree in Physics (MPhys) from the University of Edinburgh.
Discover the NBIC Research Fellows
Learn about our Interdisciplinary Research Fellows who deliver NBIC's research.