What's Happening in the Industry?
Keep up to date with events, news, conferences and more by our partners and further industry. If you have relevant opportunities in the industry that you would like to advertise, please get in touch.
Are you an Early Career Researcher (ECR) working in Environmental Biotechnology? Join Environmental Biotechnology...
NBIC partners at the University of Liverpool are a core partner for a new Innovate UK-funded Microbials (Microbiome,...
Life sciences in the central South offer unique strengths and the intellectual firepower to tackle the health...
Scientists at the University of Birmingham have revealed a new method to increase efficiency in biocatalysis, in a...
Exploring the theme of 'lifting the limits together', this week (13-19 June) marks Cystic Fibrosis (CF) Week 2022. The...
NBIC research partners at the University of Cambridge  have used a widespread species of blue-green algae to power a...
Aberdeen-based microbiology, analytical services, and biological material storage company NCIMB Ltd has announced a...
Research to understand how a deadly bacterium commonly found in intensive care units causes infection and survives...
NCIMB are pleased to announce the launch of their new storage service specifically tailored to the needs of scientists...
The US Environmental Protection Agency (EPA) have accepted the registration of copper surfaces for use against...
Businesses across Cheshire and Warrington are being invited to take advantage of a new project that puts world-class...
The UK's first draft Water Innovation Strategy, launched on 9 July, sets out a vision for transformational change...
The Office of Naval Research (ONR) Global are seeking revolutionary ideas to fund for engineering functional...
Are you a business looking to make a positive impact on healthcare? Are you a researcher with cutting-edge ideas for...
Join Innovate UK KTN to explore all things microbiome across the One Health Microbiome spectrum including human,...
BBSRC 's first Sparking Innovation Conference will take place on Thursday 2 March in Bristol. This event will bring...
This 2-day course focused on Corrosion Management and Failure Analysis, from the Energy Institute, will cover basic...
We're pleased to share that NBIC will be exhibiting at New Scientist Live from 7-9 October 2022! New Scientist Live is...
Discover how BioArt can help mitigate climate change and join the drop-in lab to create your own tiny marble sculpture...
Labroots is excited to bring together academia and industry, research experts, virologists, microbiologists,...
Microorganisms form diverse structures and communities, including biofilms and microbiomes, and they have important...
Join Southern Policy Centre (SPC) for their seminar 'Life Sciences in the Central South' on 18 October 2022. Find out...
After fruitful meetings in Rome, Copenhagen, Ghent, Brno, Amsterdam and Glasgow, the 7th Eurobiofilms meeting from the...
Sense about Science is running an online 'Quality and Peer Review' workshop on Friday 17 June 2022 hosted with...
The Institute of Water Northern Area Committee in collaboration with Newcastle University, is delighted to announce an...
The 8th Annual Microbiome Connect: Europe 2022 is dedicated to showcasing the leading drug development and consumer...
The 2nd Corrosion and Materials Degradation Web Conference (CMDWC 2022), organised by the MDPI open access...
This seminar series presented by AMiCI will update interested parties on the challenges for antimicrobial coatings.  ...
Join Cardiff University in December for their webinar, 'Mycobacteria – more than just blobs'. This event is part of...
Join Cardiff University for the next webinar in their School of Medicine Science Seminar Series. Date and time:...
The next webinar from the Cardiff University School of Medicine Science seminar series will feature Professor Eric P....
Date: 22 October 2021 Time: 14:00 - 16:00 BST Abstract submission deadline: 1 October 2021 Bring together the...
Date: 17-18 November 2021  Time: 10.00-17.00 Venue: Virtual Platform Zoom by Earlham Institute Registration deadline:...
Highlighting the Latest Clinical Research and Innovation in the Gut Microbiome Therapeutics FieldLive biotherapeutic...
IBBS18 - Microbes, Man and the Environment: Societal Challenges and the Role of Microorganisms in the Anthropocene...
Friday 20 August 2021, 3-4pm BST During #BiofilmWeek, as part of their 'Curious' summer events programme, join the...
Please note this event has now been called due to the pandemic. Biofilms have a tremendous impact on...
Date and time: 12 August 2021, 3-4pm (GMT+8) Who should attend? Companies, investors, academics...
Wednesday 21 July 2021, 9:30-11:00am via Zoom When preparing your business for investment, understanding the important...
  The Hub for Biotechnology in the Built Environment (HBBE) is pleased to announce their first annual summit. This...
Join the Society for Applied Microbiology (SfAM) from 7-11 June 2021 for the International Applied Microbiology...
Join Cardiff University School of Medicine on Thursday 3 June 13:00 - 14:00pm UK time for the next in their series of...
Artificial intelligence is already changing our world and being used in research and innovation. It has been used by...
The BEAT-AMR Consortium are hosting their webinar, Antimicrobial Resistance in Biofilms and on Biomaterials on...
This talk in the Cardiff University School of Medicine Science seminar series is from Professor Jan Michiels,...
Dorset LEP One Health Conference: Commercial Solutions to Global Problems Our Operations Director, Dr Jo...
The Systems Immunity Research Institute at Cardiff University are hosting the Systems Approaches to Wound Healing...
Date: Tuesday 16 February 2021 Understanding Consumer Trends & Marketing StrategyQ&A discussion Vivienne Rudd,...
The Software Sustainability Institute (SSI) will host its first online Research Software Camp on research...
During this webinar, 'Sanitising the world, a year on,' SCI will explore the science behind the sanitisation of skin...
The UK Software Sustainability Institute's annual event - Collaborations Workshop 2021 (CW21) will take place online...
Date And Time: Wednesday 20 January 2021, 16:00 - 17:15pm UK Time  Businesses in all sectors have had to adapt in...
Date And Time: Friday 27 November 2020, 09:00 – 10:00 GMT Greater Innovation for Smarter Materials Optimisation...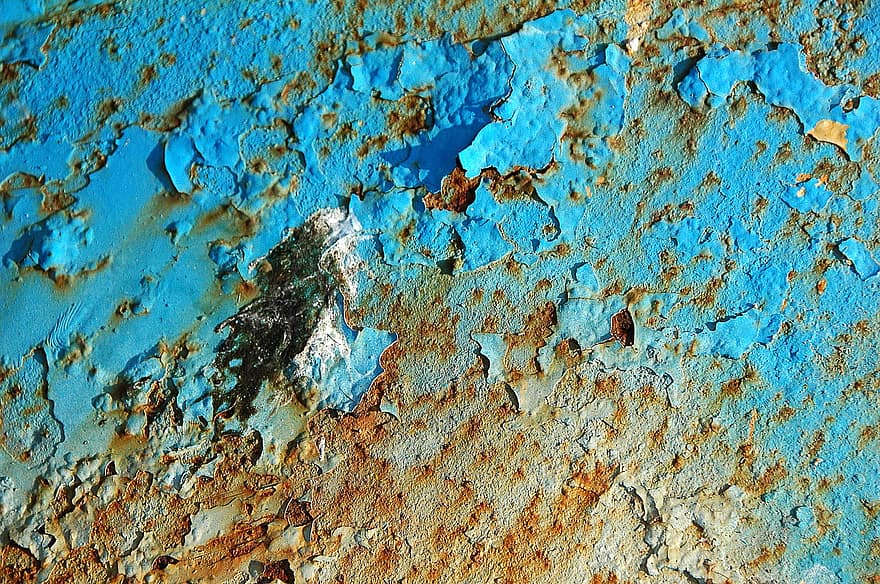 European MIC (Microbially influenced corrosion) Network – 5 free webinars VIA University College jointly with...
8th International Symposium on Applied Microbiology and Molecular Biology in Oil Systems 8 - 11 June 2021 ISMOS...
Taking place over 3 afternoons from Tuesday 3 - Thursday 5 November at 12:00 - 17:00 (GMT) Outside In and Inside Out -...
The Marine Alliance for Science & Technology Scotland (MASTS) Annual Science Meeting registration is now open!...
Date and Time: Friday 16 October 2020, 10:00am – 12:00pm BST Are you a PhD student or an undergraduate interested in...
Date And Time: Thursday 1 October 2020, 10:00am – 11:30pm BST This webinar with the University of Nottingham will look...
Aerobic Granules in Wastewater Treatment – Combining Novel Molecular Techniques and Technologies for Environmental...
Date And Time: Thursday 24 September 2020, 10:00 – 11:00 BST Greater Innovation for Smarter Materials Optimisation...
Date And Time: 11-12 November 2020, 14:05pm BST The Energy Institute's Reservoir Microbiology Forum (RMF) is an...
Wednesday 16 September 2020 at 4PM CET | 9AM CT Holistic health has soared into the spotlight in recent months,...
Tuesday 11 August 2020 at 11:00am CEST The European Society for Marine Biotechnology (ESMB) webinar series will...
      Thursday 30 July 2020 at 12:00pm  Building on the success of their recent Webinar with Dr David Bradshaw,...
Tuesday 22nd June at 15.00 CET via Zoom In this webinar you will hear about: What is a biofilm in vitro and in...
Due to the current circumstances, this event has changed to a webinar. Date and time: Wednesday, 24 June 2020 2020;...
Tuesday 30 June 2020 at 17:00pm CET A wide variety of sites in the mouth are colonized by complex, diverse and...
A session with three players in the industry on the affect Covid-19 has had on the investment landscape and how...
European MIC Network – 2 free webinars   VIA University College jointly with BAM are running 2 short Tuesday afternoon...
Mode-of-action and resistance studies with novel antibacterial natural products Thursday 14th May at 15.00 CET...
INSPIRING INNOVATION: Microbiome & Sensitive Skin Start date: 11 June 2020 Start time: 11:00 AM EDT...
Standards for the Microbiome and Metagenomics Tuesday 5 May at 17:00pm CET In CosmosID's latest webinar, Scott Jackson...
The University of Oxford is now going virtual, hosting their microbiome AIMday event on Wednesday 1st July 2020. This...
HGF Partners Craig Thomson and Dr Andrew Wells will be presenting a webinar hosted by Arrowhead Publishers on...
Tuesday 14 July 2020 - Thursday 16 July 2020 from 9:15am to 1:00pm, Mountain Daylight Time (MDT) Registration ...
The Young Microbiologists Symposium is intended to bring together graduate students and postdoctoral researchers to...
Developing solutions to global issues with Earlham Institute (EI)'s advanced capabilities and expertise in genomics...
Date and Time: Thursday 19 November October 2020, 10:00am – 12:00pm BST This webinar hosted by the Knowledge Transfer...
Date time and venue: 15th - 16th January 2020; 09:00 - 17:00; Jubilee Conference Centre, Nottingham UK Speakers: Prof....
Want to create a business from your ideas? If you have a life science/healthcare business idea you wish to explore,...
The 6th European Congress on Biofilms, EUROBIOFILMS 2019, will be held in Glasgow UK, from 3rd - 6th September 2019....